Silver
Has antibacterial and disinfectant properties.
Allantoin
Has a regenerating effect, softens and soothes the skin, protecting it from the negative impact of external factors.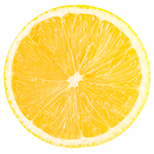 Citrus limon
Citrus limon fruit extract cleanses the skin while slightly brightening it. Improves microrelief by encouraging rejection of the cornified cells of the epidermis.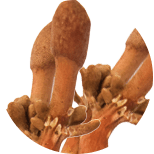 Cordyceps sinensis
Cordyceps sinensis extract is a source of powerful antioxidants that protects cells from destruction and prevents premature aging. Moisturizes and softens the skin, improving its overall look.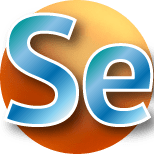 Selenium
Selenium sulfide removes dandruff, provides haircare.
Zinc
Zinc pyrithione has anti-seborrhea and anti-dandruff effects, is a hair conditioner.
Taurine
Taurine is a bioactive substance required for proper functioning of the nervous and immune systems. It is involved in the metabolic control of fats and calcium. Taurine restores energy, improves the mood and concentration, and relieves irritation and anxiety.