Green Tea Cream-Mask 18g,
This mask is suitable for any age and skin type. It will soothe sensitive skin and smooth away the imperfections of oily skin; it will nourish young skin with vitamins and microelements and tone mature skin.

The product contains green tea leaf extract and algae extract.

The Celestial Empire is famed for its ancient traditions in the production of green tea, whose beneficial properties have been known to the Chinese for more than 4,000
years. As long ago as the 7th Century, Buddhist monks prepared this beverage with a delicate, exquisite taste. Green tea extract is used widely in cosmetology and is included
in cosmetic products for practically all ages. Chinese women know that masks based on green tea leave the skin glowing and radiant.

Green tea is rich in vitamins K, В1, В2, В9, В12 and РР, and contains amino acids, carotene, essential oils, caffeine,
gold, manganese, sodium, potassium, calcium and enzymes (up to 25%).


Effect of the mask's active ingredient
Green tea leaf extract effectively nourishes and moisturizes the skin, improves and strengthens its structure. The extract also prevents skin aging by enhancing its
protective functions, it has a general positive effect at the cellular level.

Purpose:
• has an anti-edematous, anti-inflammatory effect,
• prevents early skin fading,
• tones the skin and has a lifting effect,
• saturates the skin with nutrients,
• smoothes fine lines and wrinkles.

Result
This mask, based on green tea, will immediately tone your skin, moisturize it and protect it against free radicals.

Night cream masks not only alleviate skin tension immediately after a difficult day, but also help manage stress.

Directions: apply the mask in a thin layer to your face, neck and décolleté, remove product residue after 20 minutes by blotting with a wet cloth. Do not apply to injured,
irritated or inflamed skin.
Skin requirements

Care for sensitive skin

Skin type

For all skin type

Age

20+

Usage

Use the masks daily for 10-15 days before going to bed for the intensive course. Use 1-2 times a week for maintenance care.

Task

Effective cleansing, moisturizing, nutrition, antioxidant protection of skin cells, protection against unfavorable environmental factors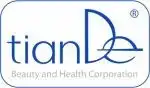 Customers who bought this product also bought: