Aloe Moisturizing Cream-mask 35
This cosmetic mask is a real boon for those struggling with the imperfections of dry or oily facial skin.
This cosmetic mask is a real boon for those struggling with the imperfections of dry or oily facial skin.

The product contains algae extract, aloe extract and hyaluronic acid.

"Plant-pharmacy" — such is the honorary title bestowed upon aloe vera, an
unpretentious flower at first glance. Many of its curative properties have been
known and used on different continents for centuries. Practitioners of traditional
Chinese medicine, physicians of Ancient Egypt, Greece and Rome all used aloe in their
practice. The ancient Greek doctor Dioscorides described in detail in his manuscript De
materia medica the use of aloe for cosmetic purposes, e.g. in people with hair loss, for
moisturizing the skin and in the treatment of pimples.

It may come as a surprise, but the common indoor plant aloe was once the cause of a
victorious military campaign. Historical fact: the famed conqueror Alexander the Great
conquered Socotra Island in the Indian Ocean for one reason only: curative dry aloe
juice was produced on the island.


Aloe juice contains essential oils, about 20 amino
acids, B vitamins (including the rare vitamin В12),
С, Е, choline and beta-carotene, plus numerous macro-
and microelements: calcium, magnesium, potassium,
zinc, iron, manganese, copper, chromium etc.


Effect of the mask's active ingredient
Aloe extract rejuvenates, regenerates, restores affected skin areas, leaves skin toned
and resilient, smoothes out lines and wrinkles, provides freshness and a pleasant
complexion.

Purpose:
• moisturizes deeply;
• intensifies cell regeneration processes;
• has a soothing effect, eliminates erythema;
• enhances resiliency and elasticity;
• smoothes out lines and wrinkles;
• makes the skin look fresh and healthy again.

Result
You will experience extraordinary skin smoothness and moisturizing immediately after
using the mask. When the product is used on a regular basis, it is possible to normalize
the skin's oil balance and protect it from unfavorable environmental factors, all while
restoring the right moisturizing level and complexion.
Skin requirements

Dehydrated skin

Odos tipas

Visiems odos tipams

Age

20+

Usage frequency

Use the masks daily for 10-15 days for the intensive course. Use 1-2 times a week for maintenance care.

Task

Effective cleansing, moisturizing, nutrition, antioxidant protection of skin cells, protection against unfavorable environmental factors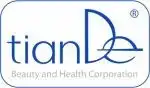 Klientai, kurie pirko šią prekę taip pat pirko: