This mask is ideally suited both for fading and problem-oily skin. 
This mask is ideally suited both for fading and problem-oily skin.

The product contains grape, algae extracts.

According to biblical lore, grape was the first plant cultivated by Noah after the Flood.
It is one of the first crops to be cultivated by people deliberately and purposefully for
their own needs. Grape is the only plant in the world studied by the modern science
of ampelography. These berries were used for cosmetic purposes as long ago as the
17th Century. Grape is a generous gift from the gods for preserving health, beauty and
youth.

The method of wine therapy is being introduced in France,
where all classical grape varieties grow in abundance. In
Bordeaux, wines are taken as baths, and special wine
massages are performed for the treatment of cellulitis.
After such procedures, the skin becomes virgin smooth,
fresh, moisturized and velvety.

Effect of the mask's active ingredient
Grape extract is saturated with youth-and-beauty vitamins A, E and C, B-complex
vitamins, potassium, sodium, calcium, iron, flavonoids, enzymes and linoleic acid.
Having been imbued with these vitamins and substances, the skin obtains the sensation
of youth and health.

Purpose:
• refreshes and rejuvenates the skin,
• tones the skin and has a lifting effect,
• regenerates skin cells, eliminates toxins.

Result
The "grape beauty procedure" will grant immediate skin transformation and pleasant
sensations as a bonus as if you, without leaving your house, suddenly found yourself
at a health spa in Bordeaux surrounded by vineyards more than a thousand years old.

Directions: apply the mask in a thin layer to your face, neck and décolleté, remove
product residue after 20 minutes by blotting with a wet cloth. Do not apply to injured,
irritated or inflamed skin.

Skin requirements

Antistress

Odos tipas

Visiems odos tipams

Age

20+

Usage frequency

Use the masks daily for 10-15 days before going to bed for the intensive course. Use 1-2 times a week for maintenance care.

Task

Effective cleansing, moisturizing, nutrition, antioxidant protection of skin cells, protection against unfavorable environmental factors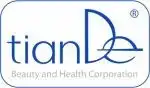 Klientai, kurie pirko šią prekę taip pat pirko: